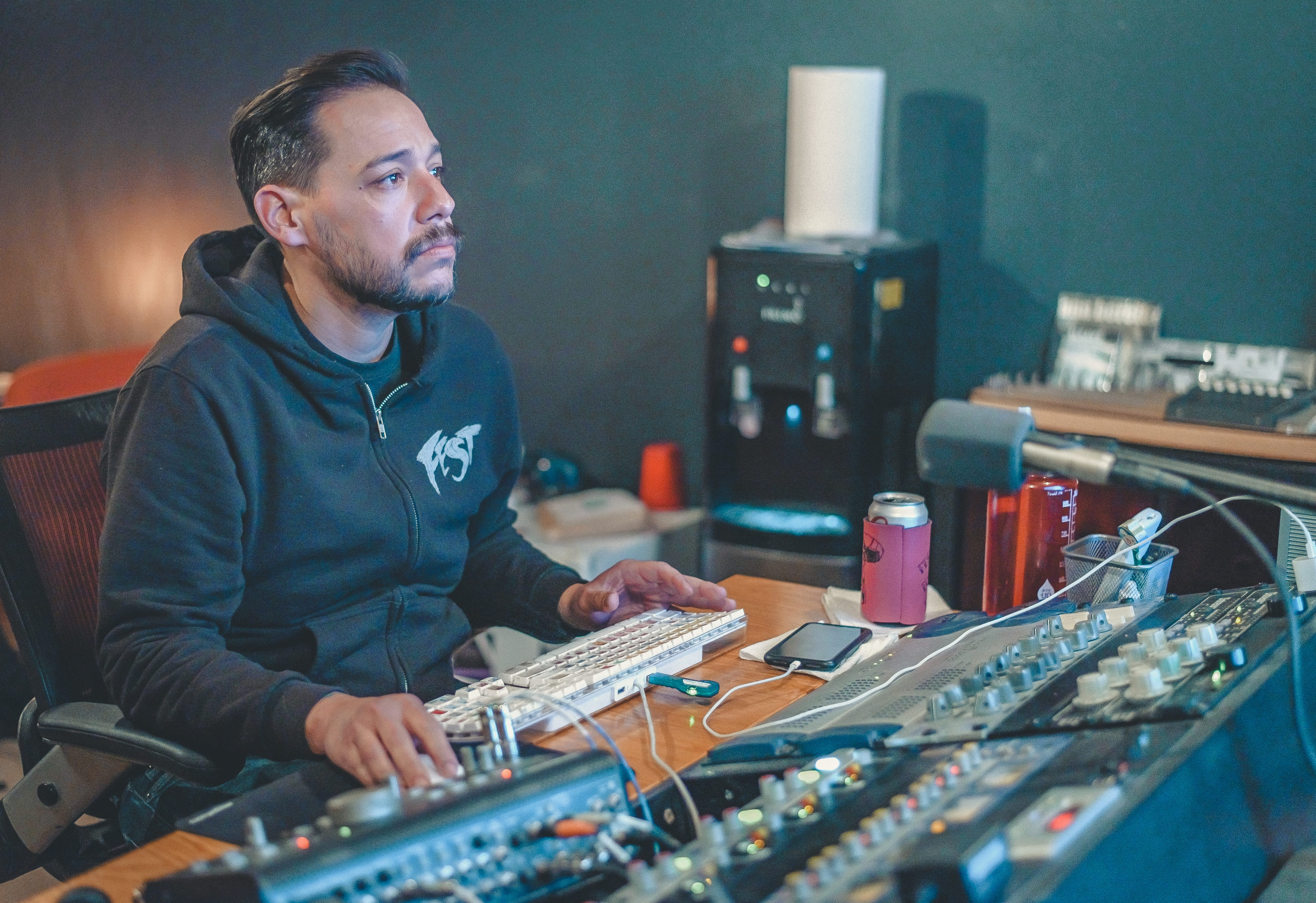 Audio Verite
is a full service recording studio located in the Lakeside neighborhood of Richmond, VA's Northside. Owned and operated by producer, engineer, and musician Pedro Aida, we offer audio recording and mixing as well as editing, production, composing, and mastering for projects ranging from jazz and folk to punk, indie, and hardcore/metal.
General location info
Located in the historic Lakeside/Bellevue district of Richmond, VA., Audio Vérité is conveniently accessible by all major highways and is minutes away from Scott's Addition or downtown.
DIGITAL AUDIO WORKSTATION
Pro Tools HD Native Thunderbolt
Pro Tools 2020.12 (Perpetual License)
digidesign 96i I/O interface (16 in – 2 out)
digidesign 96 I/O interface (8 ins – 8 outs)
Apple Mac Pro 2013 64Gb ram
Sharp 65″ conference monitor
More…
OUTBOARD
API 3124 4 channel pre
Focusrite isa428 4 channel pre
SSL Logic Aphex 4 channel pre
Mackie onyx 1640 16 channel analog board
Emperical labs EL8 distressor (2)
Adam Audio A7X monitors
Adam Audio Sub10 subwoofer
Mackie big knob monitor control
Beringher Powerplay 8 channel mixer
More…
MICROPHONES & D.I.
AKG C414 XL II large-diaphragm condenser (2)
AKG C214 large-diaphragm condenser (2)
Audix D6 cardioid kick drum mic
Yamaha sub kick low frequency capture
Shure sm7 dynamic vocal mic
Shure sm 81 cardioid condenser
Shure sm57 dynamic (4)
More…
From Instagram:
[instagram-feed]